Yeşim Tekstil

Yeşim Tekstil impresses as one of the sharpest textile companies in Turkey. They produce ready-wear and home textiles. A production partner of Nike since 2005, Yeşim Tekstil also manufactures for internationally renowned brands such as Gap, Banana Republic, Eddie Bauer, Old Navy, Zara, Pull&Bear, Massimo Dutti, Esprit, Hugo Boss, Lands' End, Tchibo and Schlafgut. They are a fully vertically integrated manufacturer from yarn to finished product. They also have an outstanding reputation for being Socially Responsible and Eco-friendly. Choosing them as a partner, you not only get quality for your textile needs, but a socially responsible and eco-sensitive partner that you can be proud to represent to your customers.

They have implemented some very interesting things:
Top notch R&D department working on customers needs for fabrics and fabric technology

A Design department with in house designers and a number of design consultants that work with customers on their design needs.

Eco-Friendly fabrics that meet the growing demand of customers in these areas.

'Project for Traceability of Cotton Origin' so that what is advertised is what is real. Recognized in part by their honor of the Burberry 2011 Project Award.
Leadership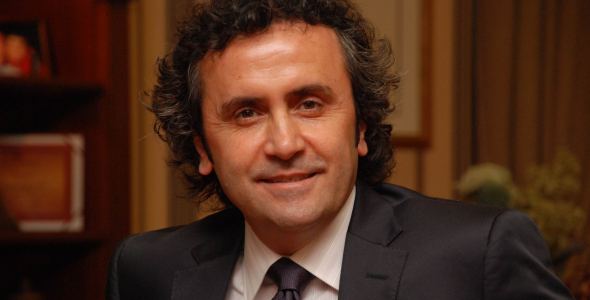 Under the dynamic leadership of Şenol Şankaya, Yeşim continues down the path of innovation and quality. Şenol has a heart and vision for Yeşim and it's employees, the communities in which they live and also giving leadership as chairman to the Uludağ Textile and Apparel Exporters' Association (UHKİB) and coordinating chairman of Uludağ Exporters' Association (UİB). Not forgetting the advice his grandfather gave to his father who started Yeşim, "Never forget that your workers are human and its your responsibility to treat them well," Şenol carries on with a great commitment to the textile industry and the community that makes it successful .
Design Team
Yeşim has the Textile Design team to help customers with their needs for design. They work closely with the R&D department to bring frabrics and new innovations to collections and work throughout the world to coordinate design with markets. The Textile Design team along with the R&D department is in response to customers needs and moving the company to differentiate in a more competitive environment.
Yesim has implemented the Fastreact Evolution planning tool to improve customer service and the speed of response to queries. The software, which gives high level visibility of order status and also provides detailed line level planning, enables planners to identify free capacity for new orders and also plan in detail to maximise sewing efficiency and enable planners to focus on the key issues and improve on-time delivery performance.
E-Fabric & Eco-Friendly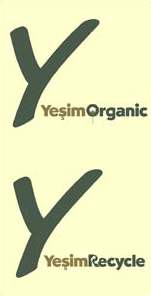 Yesim Tekstil in early 2010 registered its Yesim Recycle and Yesim Organic product brands, the first brand being used for products manufactured from recyclable cotton fabric and the second for products manufactured using yarn produced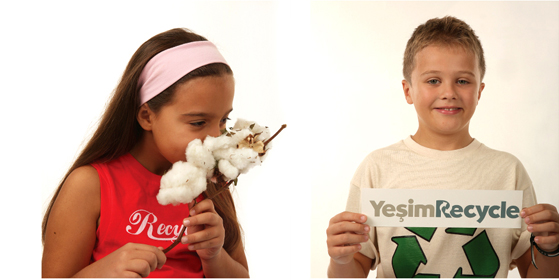 from organic cotton. Again, this is a product of their empahsis in Research & Development. Yesim Recycle products have a recyclable rate of up to 50%. Taking into account that cotton is a difficult crop to grow, Yesim Recycle aims to reutilize existing resources. By manufacturing environment-friendly products, the company with its environment-friendly brands aims to become a leader in the industry.

One of the first companies in Turkey to manufacture recyclable cotton fabrics, Yesim Tekstil has patented its environment-friendly recyclable and organic fabrics manufactured under the name "e-fabric".
Yeşim also has many environmently friendly inititives in it's manufacturing and community. They are well know for taking leadership for the industry in adopting new practices.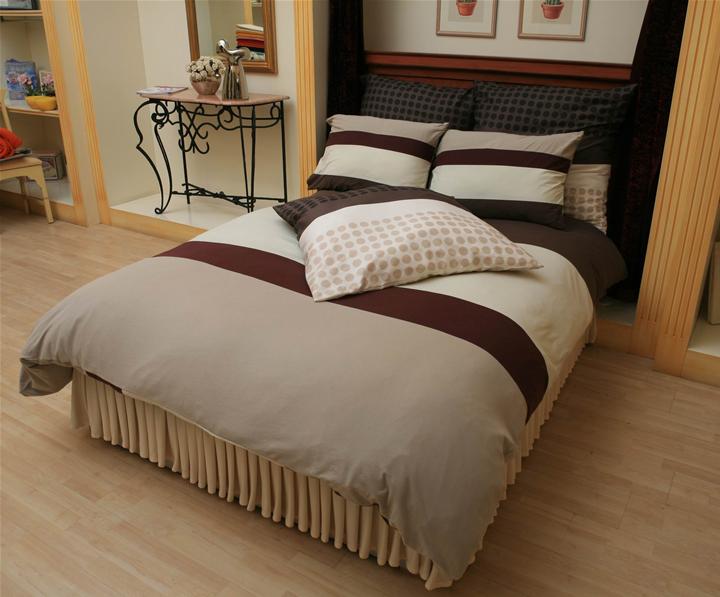 Recently the Home Textile lines started manufacturing bedsheets and bedclothes sets in two different versions from cotton and from polyester in line with its customers' requests, using 50% of recyclable yarn in its cotton products and 100% recyclable yarnin its polyester products. These are marketed under the brand Yeşim Recycle. Along with organic products, the "Yeşim Recycle" brand focuses on the companies commitment to products that promote sustainable living.

Social Responsibility
Placing people first: in the workforce and the community. Social Responsibility starts with Corporate Responsibility and the vision the leadership has. Yeşim sponsors many activites for its workers and recently received an award recognizing their value they place on theır female workforce. They were awarded the "Company with Highest Value Attached to Female Employment" prize. Yeşim Tekstil qualified for the award owing to the 55% ratio of female employees, availability of an in-house daycare facility and organization by the company of a number of female-oriented social activities.
In addition they sponsor many programs and education in their community from sports to schools and technology in education.
Yeşim Tekstil was presented with the inaugural '2011 Protect Award' by Burberry's CEO Angela Ahrendts at the brand's 2011 global Producers Meeting held this week in London. When you recognize Burberry's commitment to Social Responsibility it underscores the honor of being the first to receive this award. Congradulations extended to Şenol and his team. It's also an affirmation of the work Yeşim has done toward their E-Fabric and Eco-Friendly brand labels. Yeşim has produced for Burberry sınce 2007, a period in which Burberry has experienced tremendous growth.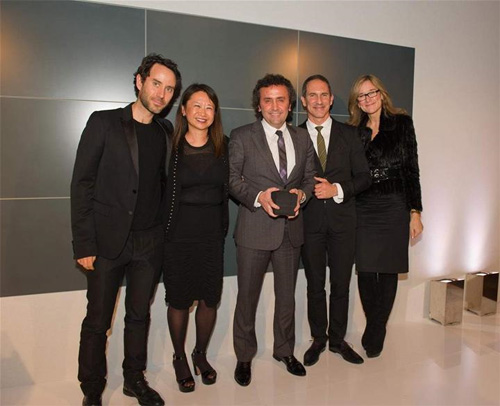 29-Jul-11 11:46
Yesim Customer Burberry had outstanding sales in the 2nd quarter of 2011.

11-Jul-10 22:24
Ready-to-wear industry is strongly committed to undertaking around $60 billion of exports by 2023, the 100th anniversary of the Republic. Uludağ Clothing and Ready-to-Wear Exporters Union (UHKİB) President Şenol Şankaya announced.

13-Jun-10 12:03
Şenol Şankaya CEO of Turkish knit apparel specialist Yeşim Tekstil, has urged Turkish exporters to take advantage of improving economic conditions after being unanimously re-elected as chairman of the Uludağ Textile and Apparel Exporters' Association (UHKİB).